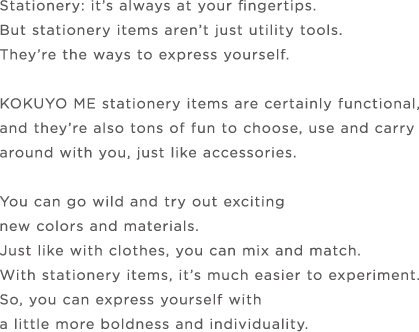 On-trend life accessories let you express yourself
with a little more boldness and individuality.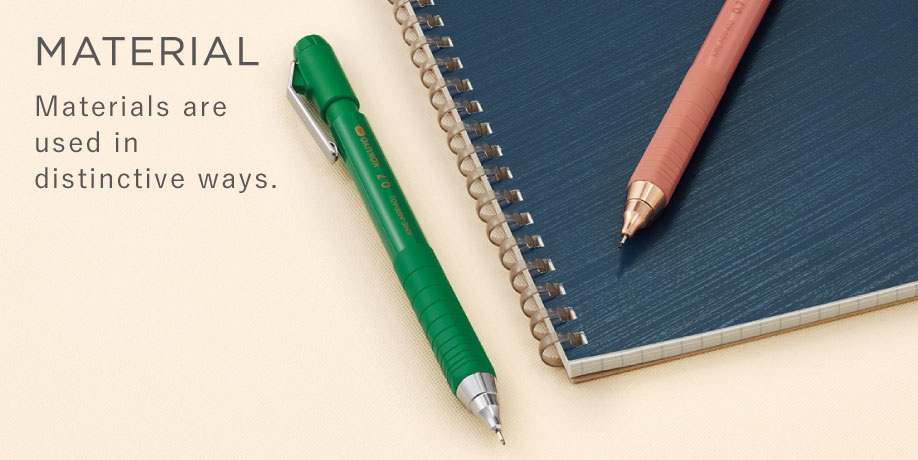 Professional stylists do their magic with KOKUYO ME stationery.
After working at a major bank, Sayaka Kawakami became an assistant to the fashion stylist Kanako Sato, and later went freelance herself. Today her experience of the office worker's perspective is put to good use in her styling projects for clients including Shogakukan's fashion magazine "Oggi", aimed at working women in their 30's, and Kodansha's web magazine "mi-mollet", targeting the older women. She also does a lot of work in brand catalogs and similar areas.
After apprenticing under the stylist Tatsuyuki Sakai, Naoki Ikeda went freelance as a stylist in 2000. He worked mainly for men's fashion magazines for a while, and then moved to New York in 2005. There he worked with creative clients, gaining experience which stood him in good stead on his return to Japan. He is now active in a wide range of areas, styling for magazines such as "UOMO" and "GQ JAPAN", catalogs, actors and musicians, as well as providing brand consulting services.