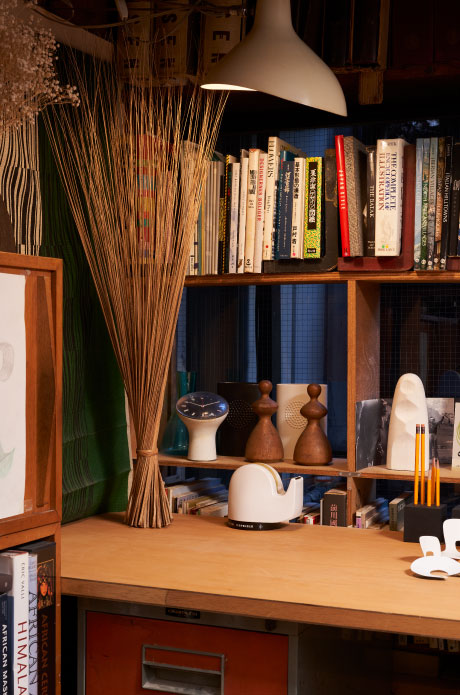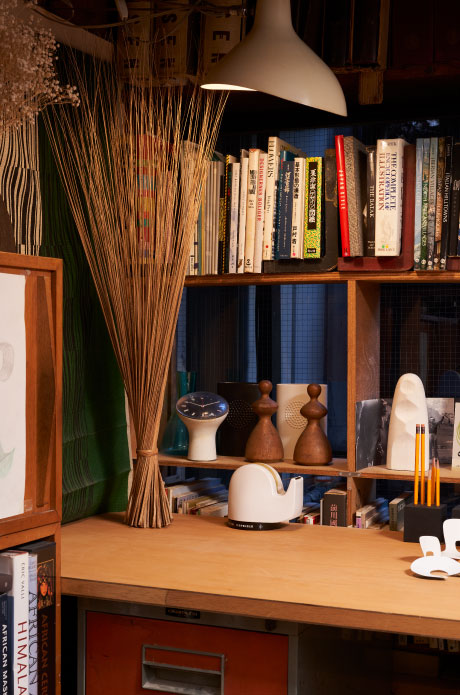 This rotary tape dispenser was designed in 1960 by industrial designer, Sori Yanagi. It was highly praised even overseas for its sculpted beauty and its rotary style that was easy to use from any direction, and was even selected for the permanent collection at MoMA (New York Museum of Modern Art). Now, 60 years later, it's being reproduced through a collaboration between YANAGI DESIGN, the design office carrying on Yanagi's principles, and KOKUYO. The reproduced tape dispenser is functionally improved, but faithfully replicates the material feel and beautiful shape of the original.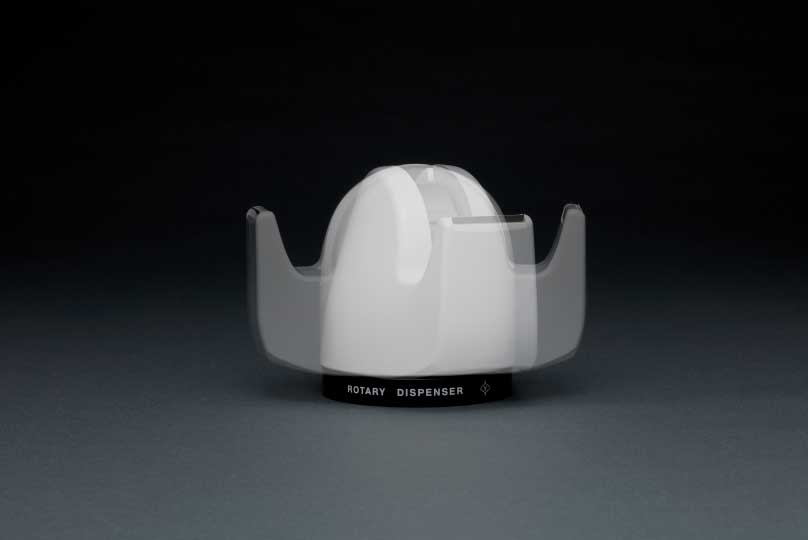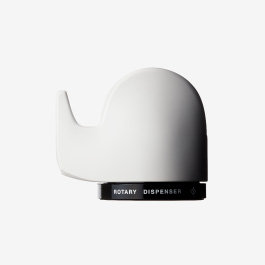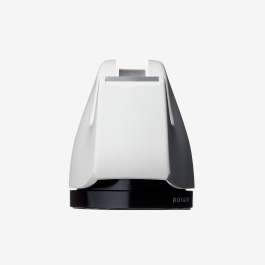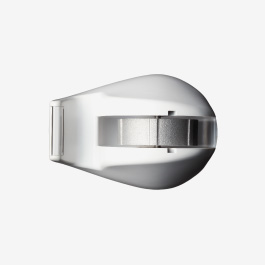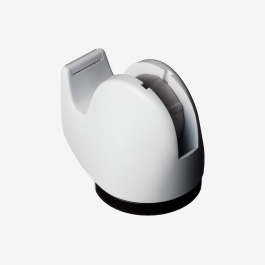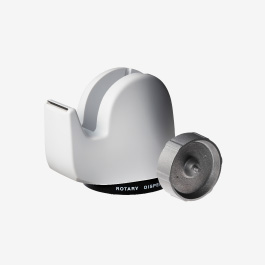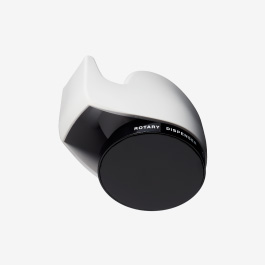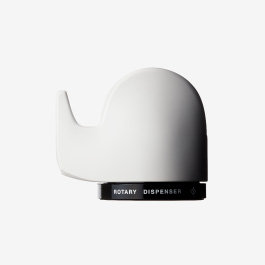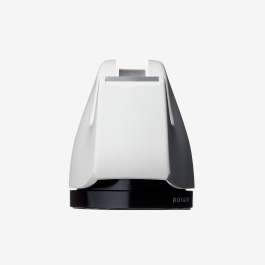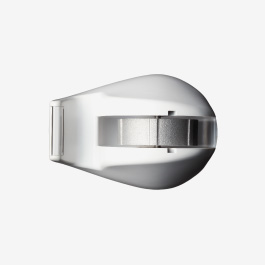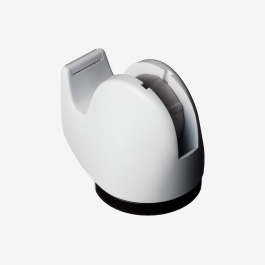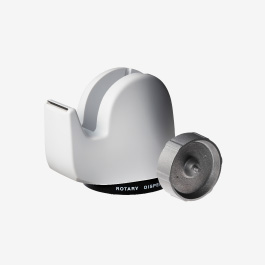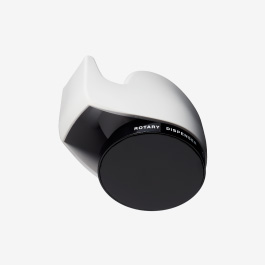 PRODUCT NAME
ROTARY TAPE DISPENSER YANAGI DESIGN OFFICE
(Released late February 2020)
PRODUCT NUMBER / PRICE
T-YM600D / ¥25,000(Excluding tax)
SPEC
Size/W115×D157×H135mm
Tape type/W24mm, Outer diameter up to 100mm
Material/Body:Melamine resin, Reel:Cast aluminum, Base:Iron casting
Weight/2kg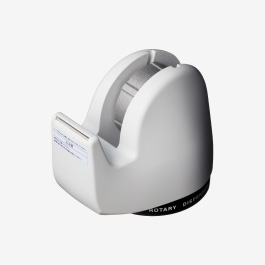 FEATURE
FEATURE
01
Reproducing Sori Yanagi's Design
This is a reproduction of a tape cutter design made by Sori Yanagi, a renowned Japanese industrial designer.
The powerful design features a contrasting sculpturally shaped melamine body and cast iron base. By 3D scanning the original, we succeeded in recreating the design as close as possible to the original.
02
Functional and Operational Upgrades
The ease of use has been upgraded by integrating KOKUYO's functionality and designs.
・KOKUYO's original Karu Cut, for a cutting edge that's straight and doesn't require a lot of strength.
・A rotary style that can rotate 360 degrees. It is made to have the same appearance as the original, but with better durability.
03
Packaging that Follows Sori Yanagi's Design
The packaging has line drawing on it, following Sori Yanagi's design for kitchen tools. The product is packed in a sliding package so that it will not be damaged when you take it out.
04
Made in Japan
Everything from the body made by melamine molding to the cast iron base and the packaging is all produced in Japan.
Profile of Sori Yanagi and YANAGI DESIGN OFFICE
Sori Yanagi (1915-2011) was a renowned Japanese industrial designer. He worked on a large range of designs, starting from furniture including the Butterfly Stools, which were selected for the permanent exhibit at the MoMA (New York Museum of Modern Art), to kitchenware, tableware, the Olympic torch holder for the Tokyo Olympics, the entrance to the Kan-Etsu Tunnel on the Kan-Etsu Expressway, pedestrian bridges, and more. His works are loved not only by the Japanese, but by people around the world. His achievements were recognized in 2002, when he was honored as a Person of Cultural Merit.
YANAGI DESIGN OFFICE was founded in 1953 by Sori Yanagi. Currently, the office makes new designs, supervises reproductions of Yanagi's designs, teaches design, and more, based on Yanagi's principles.